Welcome to Musicbed. We're glad you're here. Now that you're officially in our family, there are a few things we still need in order to get your music ready for licensing. Explore this page to find music and image requirements, tips and tools for releasing music, plus many common FAQs. Once everything is squared away, we'll be ready to release!
Feel free to reach out to your A&R Rep if you have any questions!
You can send assets through any shareble service – Dropbox, WeTransfer, Google Drive.
MUSIC
Capitalize on the most sync opportunities by providing multiple options for filmmakers to choose from.
MARKETING
An image may be the first impression someone will get of you and your music. Here's a rundown of what we need.
OWNERSHIP + DATA
Details matter. Permissions, searchability, backend royalties. We need it all so you can be found, get paid, and stay legal.
CONTENT ID
An additional way to find revenue, unlicensed films, and marketing opportunities. Don't let this pass you by.
WAVs & INSTRUMENTALS
65% of the music we license is instrumental yet many times both the lyrical and instrumental versions are licensed together or the lyrical version was what caught the filmmakers attention in the first place. Be sure to send:
24 bit / 48k audio files

Mastered Instrumentals
STEMS
For the editor who has more experience in audio,
or the larger commercial client who can't work
without them, we like to have stems available
when necessary. Bounce at mix level, 24 bit / 48k,
post EQ and Effects. Grouped by the following:
Drums

Bass

Guitars

Vox - Lead

Vox - BGVs

Keys/Synths
FX

Horns

Unique/Individual Elements
(Whistles, claps, unique melody lines
lead guitar/lead synth)
LYRICS & BIO
We use lyrics as another searchable filter for our clients. Send lyrics in a text file (no pdfs please) and we'll add them to your tracks.
We'll need a bio to put on your personal artist page as well. Something short and sweet, 25-50 words.
Example: Quickly becoming one of indie's most heralded new artists, CAPPA's brand of electro-pop exudes kinetic energy in every single neon-hued anthem.
ALBUM ART
Minimum 3000x3000px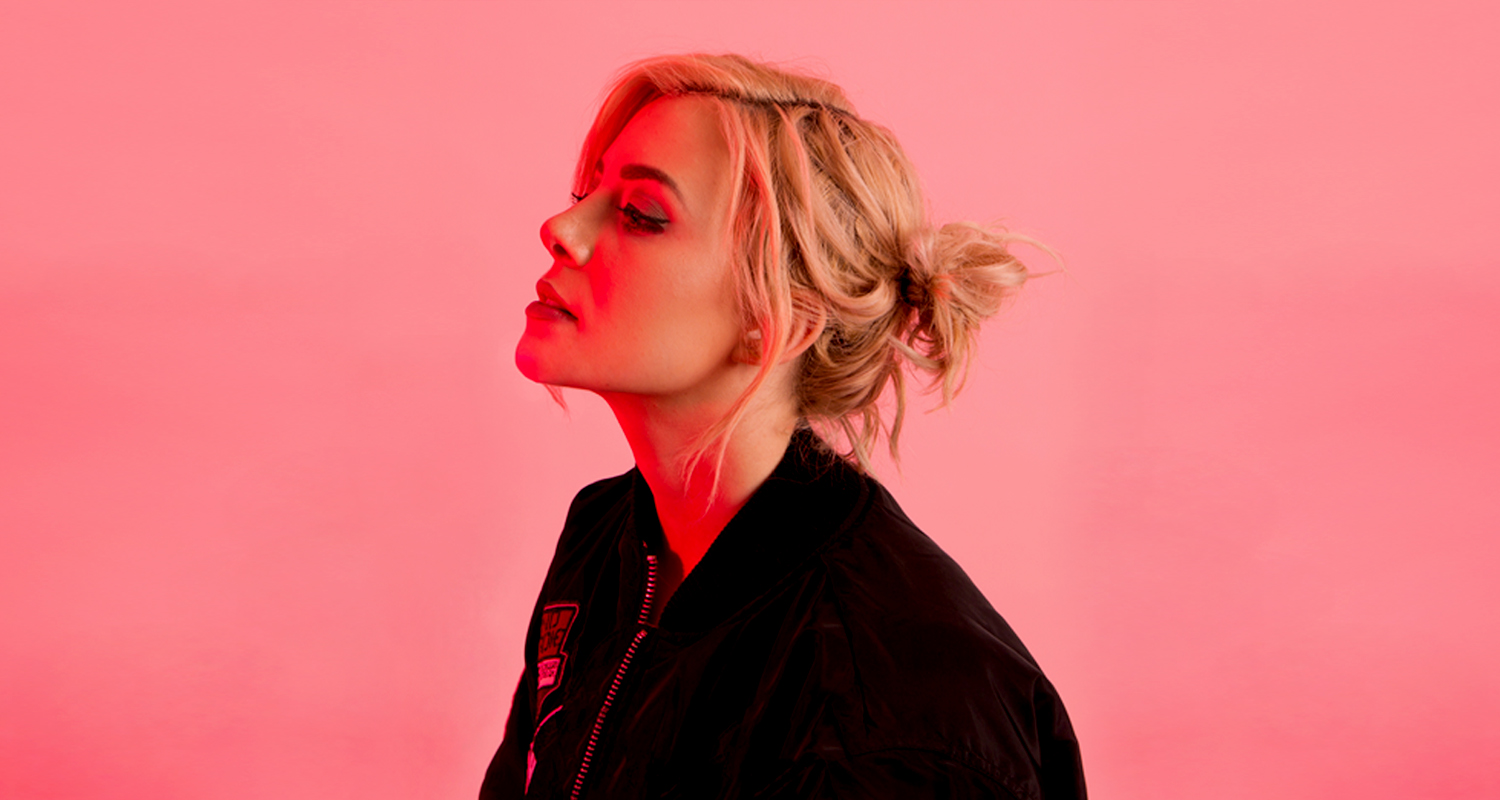 Images MATTER
An image may be the first impression someone will get of you and your music — and without great images, we can't feature artists on our homepage or in marketing. Here's a rundown of what we use, what we expect, and how we can help.
ARTIST IMAGES
5-10 images from your press shoot

MUST be horizontal orientation (we can accept vertical for supplemental marketing use) with subjects centered

Minimum 5000px wide

We need wide + centered compositions so you don't get cut out on our mobile website/iOS App!

Professionally shot with a DSLR (no mobile or film photography – images are displayed large on our website and occasionally used in print, so we need the sharpest quality images possible.

No added textures or graphics to images
ALBUM ART
Show off your unique album style by sending us your high-res artwork.
minimum size
3000 x 3000px
LIVE PHOTOS
Your live performance shots provide us with supplemental imagery to promote your music!
minimum size
3000px wide
NEED TO BE ANONYMOUS?
There are still ways to have great photography to promote your music while keeping your face out of the picture (pun intended).
You can achieve this through pose and lighting — or even the occasional prop if it's a fit. Whether you choose to remain anonymous or not, we'll need great images of you that authentically represents you and your sound!
HOW WE USE YOUR IMAGES
Great visuals are a tool we can use to market your music on:
• Website Features
• Mobile App Features
• Marketing Emails
• Social Media Posts
• Print Pieces
• Online Advertising
MUSIC VIDEOS
If you have music videos, feel free to send us links to them! We can't promise that we will always be able to feature them, but it's helpful to keep the links on hand just in case!
AN EXTENSION OF YOU
Think about how your music, your creative voice, is unique to you and only you. Your images should feel the same way. The images you choose to represent yourself should be as memorable and unique as your music.
NOT SURE WHERE TO START?
Please reach out to us if you need recommendations for a photographer or an idea to make your images great. Remember, if we're going to market your music, we must have great images to represent you.
OWNERSHIP
Getting clearance from every single owner, on the Master AND the Composition side of a song, is absolutely required before we can start licensing. Filling out the associated Sync and PRO sheet that your dedicated A&R Rep sent via email with all the necessary ownership and contact info ensures that everyone is accounted for and has approved of all uses. You tell us who's involved, we'll take care of everything else.
PERFORMANCE RIGHTS ORGANIZATIONS (PROs)
Today more than ever, it's important to keep your music's PRO information up to date and accessible. Music Supervisors need this information to submit cue sheets to your PRO when they use your songs in their projects. Without this information, nothing is submitted and you miss out on residual income every time that placement is played.
If you haven't registered your music or aren't sure where to start, we can help!
SEARCHABLE DATA
In addition to the administrative info we need to make sure you're receiving all the revenue you're entitled to, we use the Sync & PRO Sheet to grab song info to aid in client searches - specifically Key, BPM, and Lyrical Themes. Having this info allows you to be included in advance search filters for the filmmakers and clients who are looking for specific song characteristics.
WHAT
Content ID is the system that Youtube created to automatically find copyrighted material in Youtube videos. It's grown since then and there are several social media sites that utilize something similar. When we say Content ID, we're referring to any automated identification system but Youtube is certainly the most prominent.
Most music distributors, Tunecore, CDBaby, Distrokid, The Orchard, etc., have an option for artists to opt into their Youtube royalty collection service. They may call it 'Content ID', they may say "Make Money on Youtube!," they may just call it 'Youtube Royalties' but it's all the same thing - revenue generation on Youtube (or other social media sites) through the use of ads placed on videos using your music.
It's a complicated system that has a lot of ins and outs but it's an important revenue generation tool for many artists and shouldn't be ignored.
WHY
We use Content ID for several different reasons.
Just plain old revenue generation. When someone uses your song and puts the video on Youtube, if you've opted into our service, we'll find it and monetize it. The individual payouts aren't massive unless the video goes viral but a bunch of videos can generate a good amount of income.

We use it to find unlicensed videos. Maybe someone loves your song but didn't think to license it in their video (or didn't think you'd notice if they used it). By utilizing CID, we can often find those videos, check them against our reports and see if they've been licensed. If not, we'll get one. Now you've got a sync fee AND ad revenue.

Verification in our subscription model. In one of our licensing models, we actually use CID to verify that a license is valid and that the channel owner using the song has given us accurate information (such as their subscriber count). If they have, our proprietary app SyncID automatically validates the license and "releases" the claim (removes the ad from the client's video). To be a part of the subscription platform, we HAVE to have access to Content ID.
OPTIONS
There are a few options when it comes to the CID platform. The easiest is to just sign up through us. We have the same or better rates that you can get most anywhere else plus we use it for so much more than passive revenue generation. No extra work on your end, just sit back and let us handle it all. You also don't need to leave your favorite distribution platform, just opt out of their Youtube monetization option while staying a part of their wider distribution strategy.
We also have the ability to tie into some third party systems. We have many partners currently and are always on the lookout for others. If you have something in place already and would rather stay, reach out to us to see if that's a possibility.
+ How do I send you my music, image, lyric, and bio files?
You can send assets through any shareble service – Dropbox, WeTransfer, Google Drive.
+ What is an ideal release schedule?
More than a specific schedule, the best thing you can do to stay top of mind is to release consistently. We don't mean 200 tracks a year but we have seen good results from artists who spread out their content. Maybe instead of a 12 song full length release once a year, you split it up into a single release, a 5 song EP a few months later, followed by another single release and 5 song EP.
+ What type of music should I write?
By far the most common question we get asked. You want to license your music. We get it. We signed you because we think you can win. We also signed you because we love how you sound. The best type of music you can create is the music that you're most passionate about. Clients license all sorts of different styles of music. However there are certain practices that can make you more successful regardless of the music's genre:
Tell a story. Whether it's lyrical or instrumental, following some basically storytelling guidelines will greatly increase your chances of getting licensed. Have some movement, some emotion in your music. Start small and build up the song, like the climax of a story, then give us a resolution.
Filmmakers don't always need a MASSIVE build to an anthemic chorus that makes everyone put their hands in the air and sing along with tears streaming down their faces. Sometimes they just need a dope ass beat - something that has an identity but can underscore without taking over. There's still emotion in chill beats and ambient music. Low energy doesn't mean boring.
Lyrically, focus on themes that people can identify with. Sometimes those are happy themes, sad, optimistic, empowering. They can be specific and diverse in overall context, but what doesn't generally work is extremely detailed lyrics. If you're singing about your one true love, Doris, with long purple hair, green eyes, and knuckle tats, we might have a rough time finding it a home.
You're not a production music factory. We're not a production music company. Our filmmakers are looking for artists. We want them to listen to your music as fans.
+ How do I make money?
Making money is part talent, part research, part business.
You've released an album. Great, now what? Now we need analyze its performance. Check your reports. Who's licensing your music? Is it mostly non-profits? Small businesses? Tech industry? Figure out who is licensing and why. What songs are they gravitating towards?
Do you want to get your music in tv shows but you're not seeing it happen? Watch tv. Listen to what's being placed. Ask yourself, and be honest, if you have music in your repertoire that fits what you're hearing in the space you want to be in.
Then make it. If it's something you love and you have the ability to create, go do it. The analyze it and do it all over again.
You're talented. But to be successful in sync, you've got to put in the work too.